MAF's Vision   
To see isolated people changed by the love of Christ
MAF's Mission
Serving together to bring help, hope and healing through aviation
Image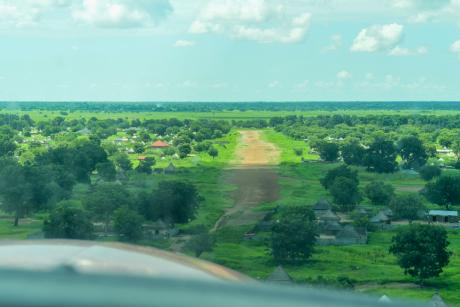 Photo: Jenny Davies
MAF in South Sudan
MAF has served the people of South Sudan since 1950, though we were forced to leave in 1964 when civil war broke out. We resumed in 1977 for a further six years. Since 1983, flying into South Sudan has continued from Kenya and Uganda, and we now have a programme based in the capital Juba. MAF South Sudan currently has five Cessna Caravans and two Cessna 182s.
MAF South Sudan works in partnership with national church groups, mission groups, development and relief agencies and other non-governmental organisations (NGOs), enabling access to inaccessible locations across South Sudan. MAF also provides emergency and medical evacuations.
Image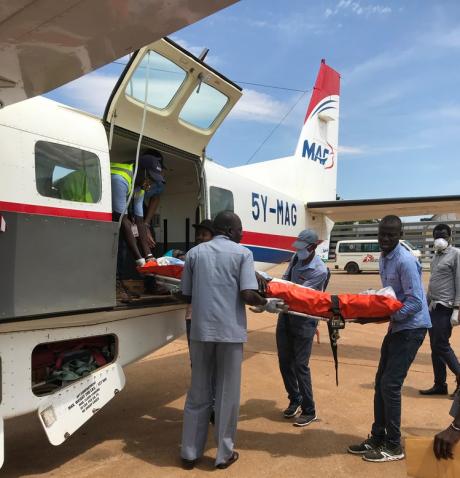 Photo: Jenny Davies
Fact File: South Sudan
After several decades of civil war, South Sudan became the world's newest nation on 9 July 2011, when more than 3.8 million South Sudanese voted to separate from Sudan in a historic referendum.
More than two million people died in two civil wars that preceded independence. Today, South Sudan continuing border disputes with neighbouring Sudan, and internal struggles within the government, have resulted once again in conflict and upheaval for war-weary citizens. The 2013-2015 civil war displaced 2.2 million people, with millions facing severe food insecurity. Though rich in oil, South Sudan has one of the world's most undeveloped economies.
South Sudan is a land of expansive grassland, swamps and tropical rain forest straddling both banks of the White Nile. It is highly diverse, both ethnically and linguistically. Among the largest ethnic groups are the Dinka, Nuer and Shilluk. The official language is English and there are over 60 indigenous languages.
Due to a lack roads, many communities in the country are very difficult to access, and during the rainy season are completely inaccessible by road.