MAF's aircraft serving in South Sudan include the Cessna 208B Grand Caravan and the Cessna 182 SMA
 
Photo: LuAnne Cadd
Cessna 208B Grand Caravan
We have a number of C208B planes serving in South Sudan. Also known as the Grand Caravan, the model is a versatile aircraft, well suited for serving remote airstrips:
The cabin can be easily and quickly converted to accommodate passengers, freight, or a mixture of the two.
Large loading doors allow bulky items such as building materials or small vehicles to be loaded.
The majority of MAF's C208Bs are the Grand Caravan variant, with an increase in fuselage length of 1.21m, which carries a maximum of 13 passengers, or up to 1,200kg of cargo.  
Can fly day and night, to Visual Flight Rules (VFR) and Instrument Flight Rules (IFR)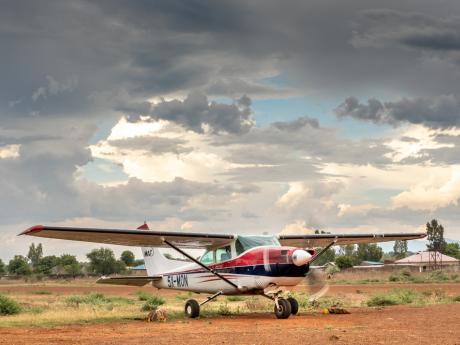 Photo: Dave Forney
Cessna 182 SMA
MAF has only begun using the C182 aircraft in recent years, due to the spiraling cost and limited availability of Avgas fuel reducing the cost-effectiveness of alternative small planes like the C206.
Basic design dates from 1956, though has been progressively updated during its history
MAF's models use a special diesel-type engine, developed by the French company SMA, which use jet fuel, and offer a more cost-effective solution
Popular with customers from smaller organisations, like the national church, they appreciate the relative economy this smaller aircraft offers